The Collective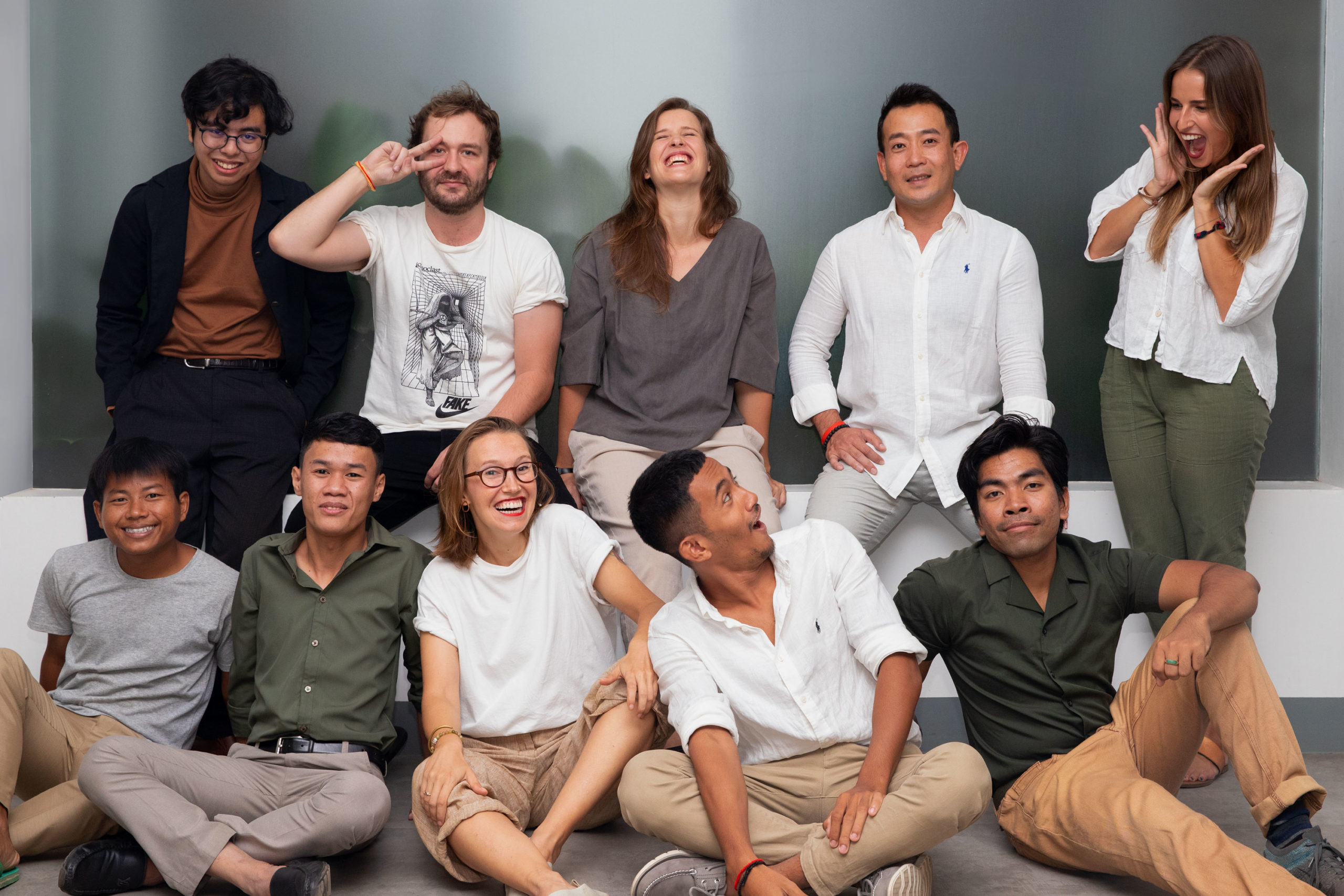 We are a team of Cambodian and international creatives, based in Siem Reap. Together we run a contemporary art space showcasing Cambodian artists, and a full-service design studio. Our diverse and open-minded team allows us to combine experience, skills, creativity and curiosity, to create exciting and uplifting projects in the field of contemporary art and design.
MIRAGE's first venue, a skate café in the outskirts of Siem Reap, was opened in 2015 by Serey Siv, Kyungmin Mun and Adrian Bennani. Empowering the local youth through skateboarding, it provided a space for the young Cambodian community to express itself. In December 2015, our collective of creatives from Cambodia and Japan produced their first ever photography exhibition in Siem Reap.
As the collective changed and expanded, MIRAGE underwent several transformations. We grew from a still-thriving skateboard community into a playful gallery café in downtown Siem Reap where we started hosting events in the field of design and visual arts. Expanding our network with the creative scene in Cambodia and beyond, we partnered with local entrepreneur Khim Nisaye in 2018, and moved to our third and current location with a designated art space. Embracing the ever-evolving nature of a mirage, our collective realizes evolving and inspiring art and design projects in and around Siem Reap.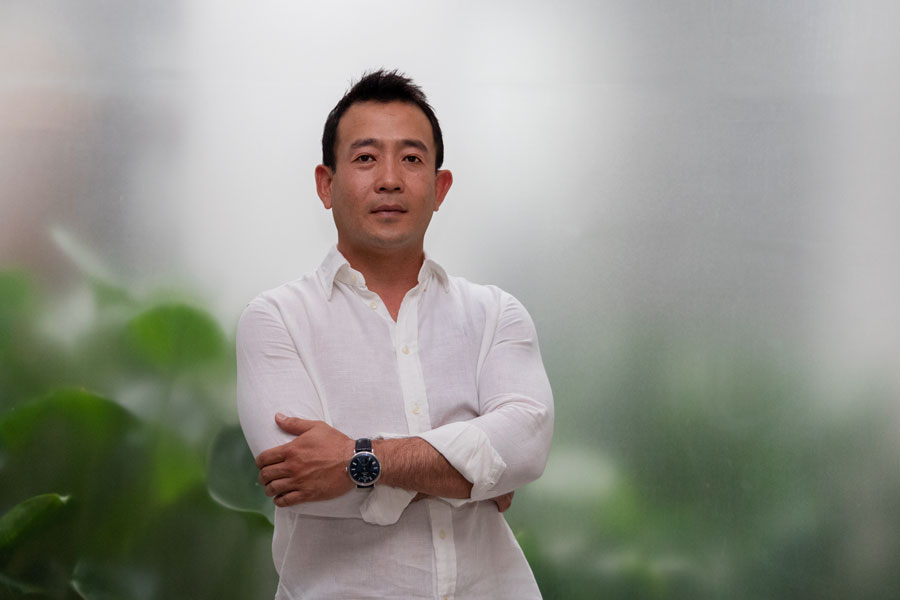 Khim Nisaye
Co-Owner & Director of Production
Cambodia
Born and raised in Siem Reap, Nisaye's roots in the local community are strong and impactful. He studied in Singapore and Canada and came back to Cambodia with a degree in interior design. He is passionate about producing innovative spaces and uplifting the local creative community. Through his active engagement in local non-profit organizations, he co-creates valuable and sustainable opportunities for the Cambodian youth. He also runs and coordinates several commercial projects in town that shape and empower the up-and-coming generation in Siem Reap.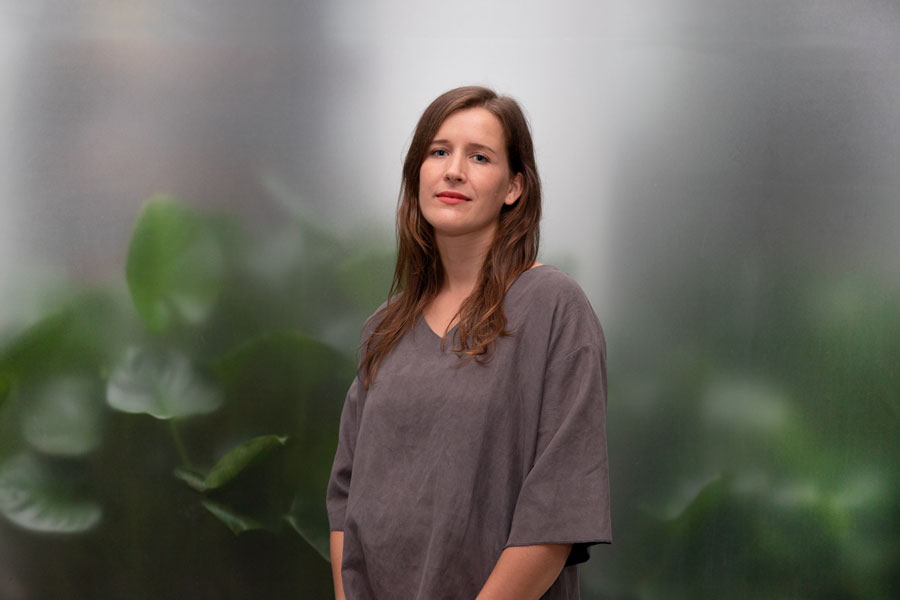 Manuela Kind
Creative Director & Head of Communication Design
Cambodia / Switzerland
Originally from Switzerland, Manuela has been living on and off in Siem Reap since 2016, when she became an essential part of MIRAGE in shaping our vision to create space for the Cambodian art scene. Her love for language and culture inspired her to study arts, communication design and teaching in Switzerland and the USA. She worked several years in a renowned Swiss graphic design agency and a contemporary art museum, before funding her own nomadic design studio to travel the world. Her professional background equipped her with valuable experience in the management and realization of design projects for clients around the globe, while the practice of Yoga and meditation remind her to do all of this mindfully.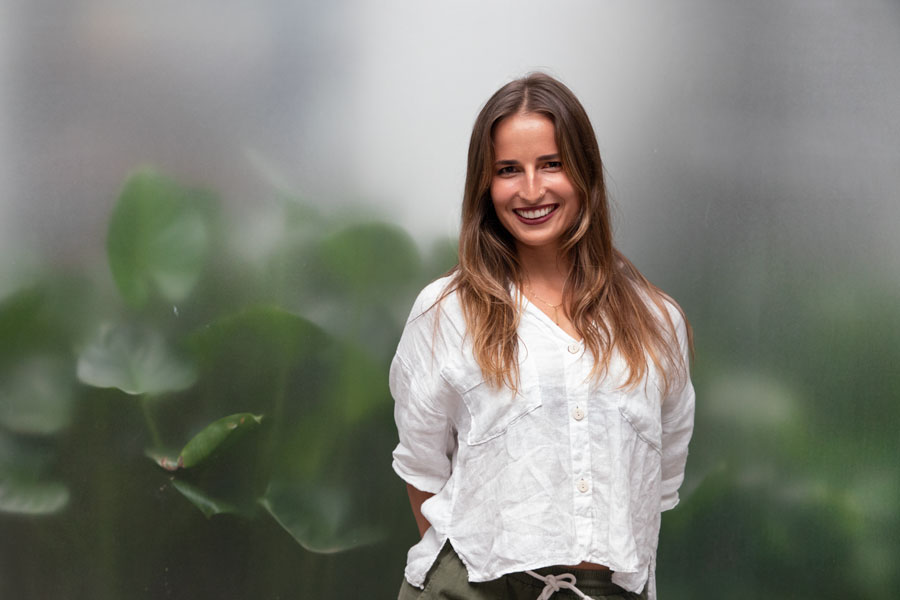 Sarah Oxley
Creative Director & Head of Interior Design
Cambodia / USA
Raised in a family of artists and educators, visual and performance art were an important part of Sarah's upbringing. Sarah received her Bachelor of Fine Arts in Interior Architectural Design, with a minor in Spanish, from California State University, Long Beach. She has since developed her professional experience with full-service interior design firms, focusing on commercial multi-family housing, hospitality, education, and residential design. Her ultimate goal is to merge her passion for philanthropy and design by creating spaces that provide opportunity and empowerment, especially for children and women. Sarah loves gaining new perspective from her travels. She feels at home on an open road, but also enjoys being cozy in her own abode.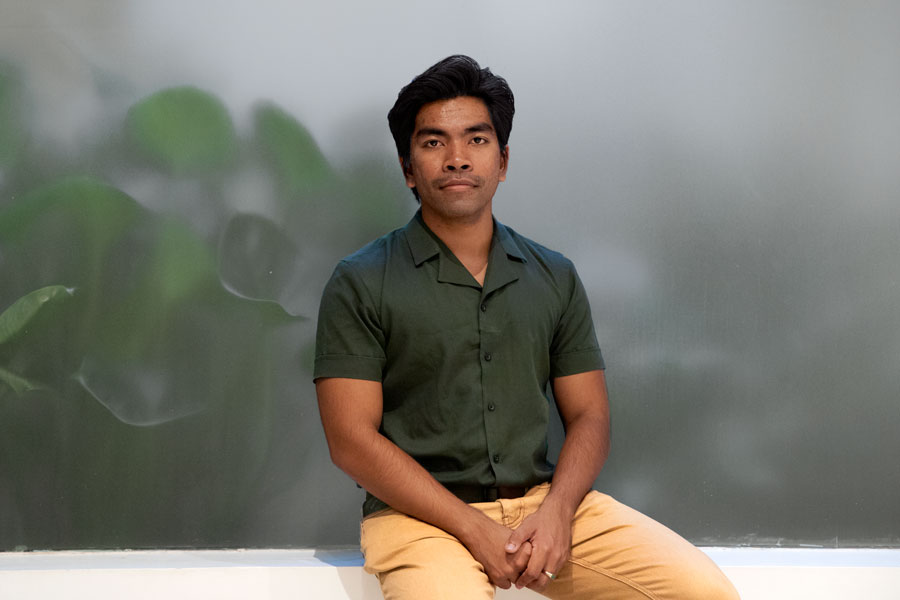 Pich Hengdarith
Interior Designer
Cambodia
Born in Phnom Penh, Darith graduated from the Royal University of Fine Arts, the oldest art university in Cambodia, where he majored in Architecture and Urbanism. He minored in Artistic Photography, and joined additional trainings and mentorships at at the French Institute, including group exhibitions with international artists. For both architectural design and visual arts, Darith is especially fascinated by how humans explore and interact with their surroundings, and how spaces, like stages in a theatre, create a setting for stories and memories to be told.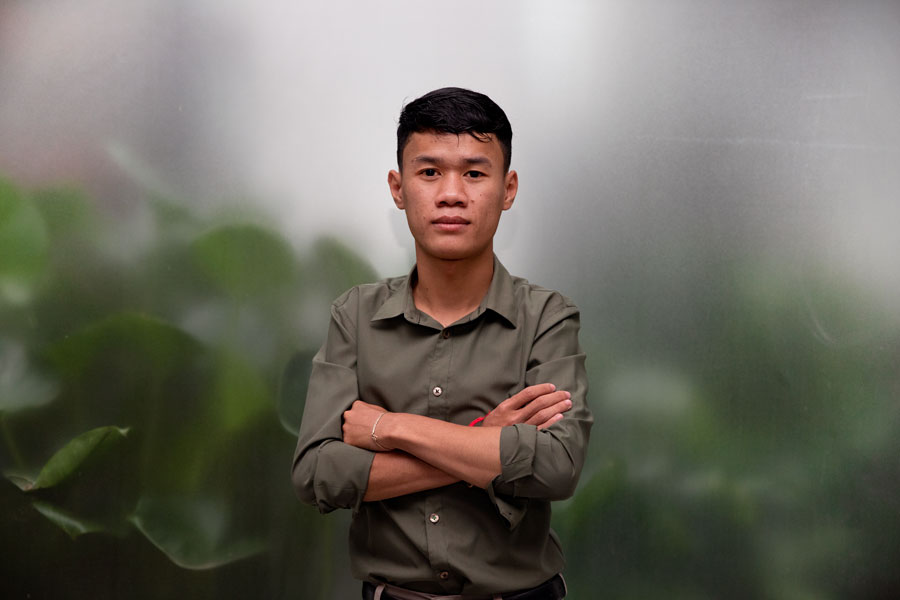 Sopheach Vicheka
Interior Designer
Cambodia
Born and raised in Siem Reap, Vicheka has been working as an interior designer at Mirage Design Studio since the beginning of 2020. His early interest in art and interiors, as well as landscape design, led him to study Urban & Architectural Design. Sustainability inspires him. He's interested in learning from the other people, collaborating in teams, and achieving creative goals. He believes in forward-thinking and exploring new and inventive concepts. A fun fact about Vicheka: he loves to play music, especially the piano!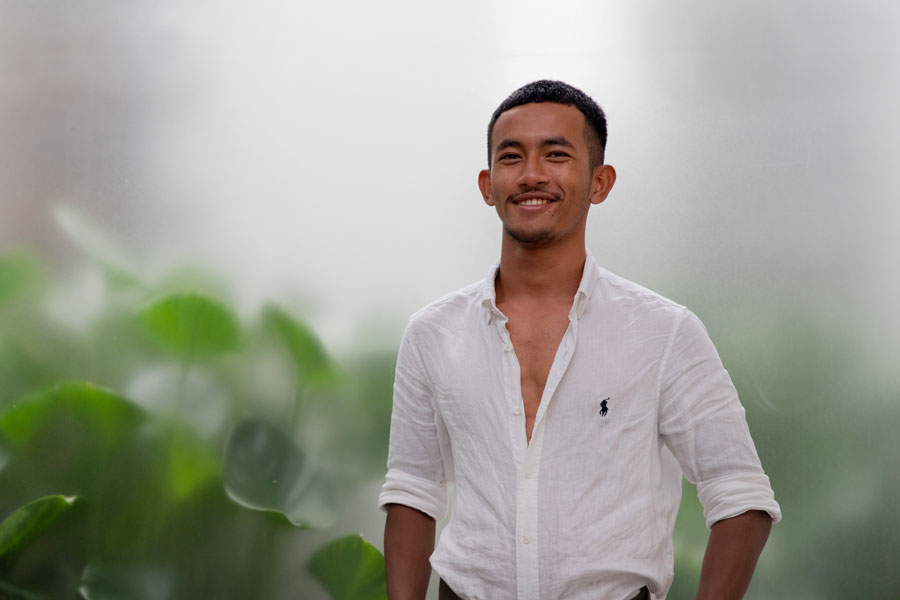 Oung Sokhun (Con Sok)
Graphic Designer
Cambodia
Con was born in Siem Reap, Cambodia. From a young age, he wanted to be and artist and fashion designer, and spent his days creating from his imagination. Con joined the MIRAGE Collective in early 2020 and loves learning more about the world of design. He finds importance in trying things for himself, experimenting and expanding his horizons, which is one of the reasons why he loves outdoor adventure and being surrounded by nature.
Kasia Sumislawska (Sumi)
Head of Partnerships 
Cambodia / Poland
Sumi specializes in communications and project management. She joined MIRAGE Collective in 2018 to help us transition to our third location and step up our communications efforts. She worked at the European Commission (Representation in Poland), NGOs across Cambodia and in several media and art-related projects in Georgia and Peru. As a natural "ecosystem builder", she specializes in forming and maintaining partnerships within human rights and art-related industries and is always looking for new projects to engage in. Her hallmarks are her bicycle, a warm red lipstick smile, her reusable coffee cup and some plant cutouts sticking out of her backpack.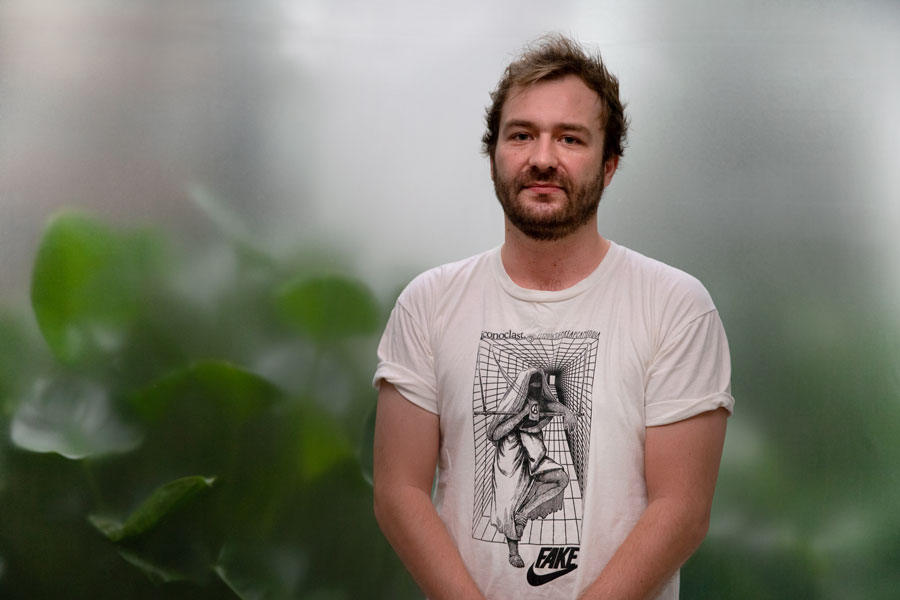 Tom Whittaker
Founding Member & Former Co-Director
Cambodia / England
Tom is a multidimensional artist from the UK. He works across many mediums and is equally at home behind a camera, co-curating exhibitions or curating experimental audio-visual events. Tom first arrived in Cambodia in 2013 to work as a volunteer and to promote cooperative art initiatives and is the longest serving member of the MIRAGE collective. His passion for co-operative arts stem from his work as an undergraduate in Kingston University, London. Tom works internationally, and alongside his work in stage design and photography, is an ambassador for 'MAS Lab', an arts charity in the UK working on issues as diverse as knife crime and the refugee crisis. He steadfastly believes in the power of the arts as a catalyst for healing and social change.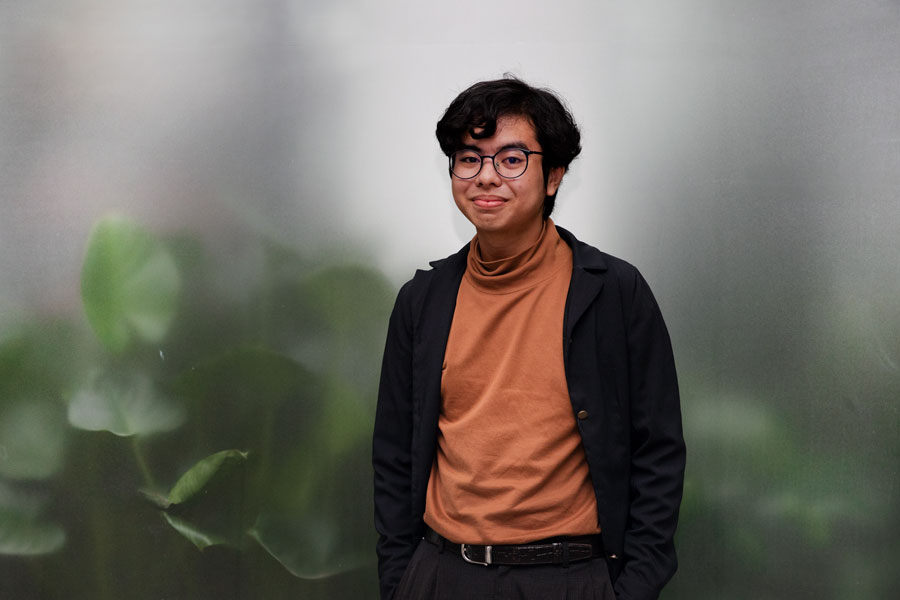 Ly Sokvichea
Photographer 
Cambodia
Born and raised in Phnom Penh, Vichea involved herself in the emerging local art scene since 2017, and believes that the art of creating should be impactful and memorable. She embraces artistic portraiture and documentary photography, using film as her preferred medium. Following her fascination with architecture and the interaction between space, people and nature, Vichea decided to pursue a degree in Architecture & Urbanism at Royal University of Fine Arts (RUFA).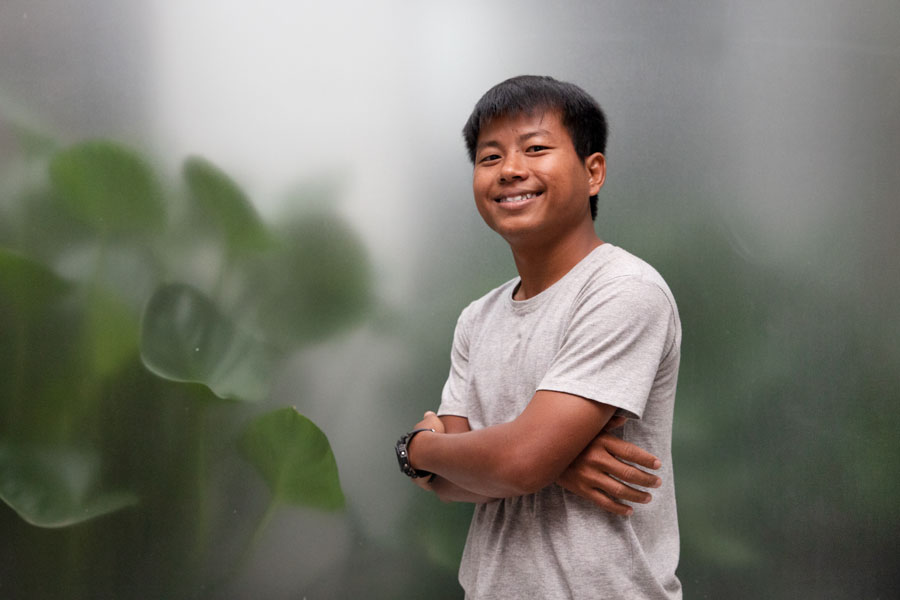 Ry Roun
Photographer
Cambodia
Roun Ry is a documentary photographer who focuses on covering social and environmental issues, telling the less explored stories of his country. Tutored by Magnum photographers Antoine D'Agata and Sohrab Hura at the Angkor Photo Workshops in 2016, Roun is now an Angkor Photo Festival committee member. Roun volunteers with Anjali Photo Workshops tutoring his younger peers in photography. He has exhibited in Cambodia and internationally. His first solo exhibition of his series 'Our Village' at MIRAGE Contemporary Art Space in Siem Reap (2019) was later exhibited at the Les Focales du Pays d'Ague Festival in Honfleur, Normandy. Roun was awarded the prestigious 2020 Creative Generation Award in 2020. He lives and works in Siem Reap.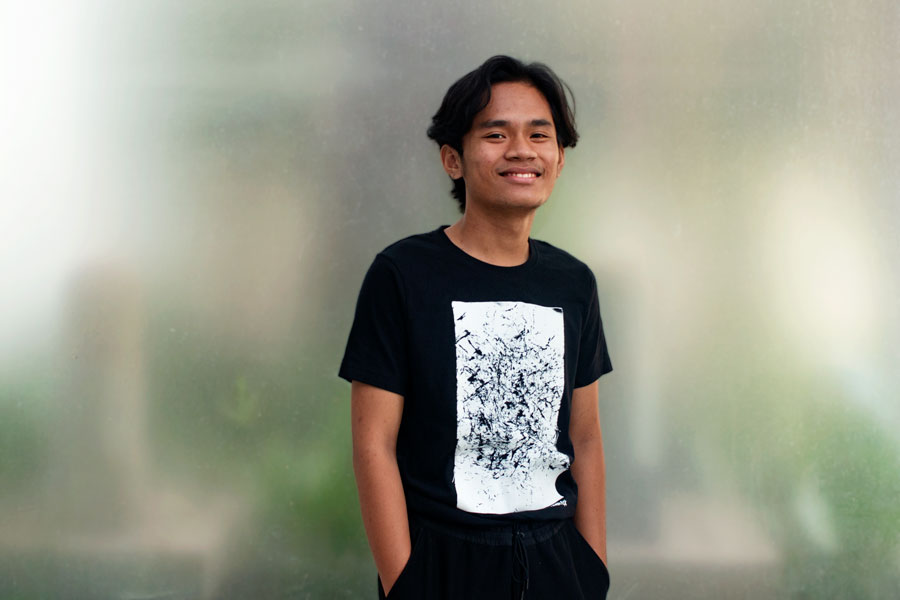 Dy Nimrod
Volunteer
Cambodia
Born in Phnom Penh, but raised in Siem Reap, Nimrod was exposed to the arts at a young age. By watching his mother, a traditional Khmer dancer, along with an early introduction to painting and classical art, he fell in love with costume design, contemporary painting and photography. Shooting film photography has become his passion and focus creatively. Now in his second year studying at BBU, Nimrod has declared his major in Architecture. He is full of motivation to grow, both on a personal and professional level, and to follow his passion for arts while exploring a new field. He's grateful for the opportunity to learn from his colleagues at MIRAGE, building new friendships, and being a part of upcoming projects and exhibitions! While he's at school, he continues developing his own photography projects, and hopes to someday join the MIRAGE Design Studio.
Chao Sopheaktra
Volunteer
Cambodia
Sopheaktra was born and raised in Siem Reap. She graduated from the University of South-East Asia (USEA) with a degree in Faculty of Business Economics and Tourism, specializing in Financial and Banking. Raised in a strict family, she was taught where that girls shouldn't stay up late, hang out with male friends, or travel alone. Regardless of how strict her family's beliefs, she was able to break the ceiling and follow her own path. Sopheaktra became a part of the MIRAGE Collective after she first volunteered for MIRAGE during Kraum Chat. By joining our collective, she sees opportunity to fully express hidden talents, learn new skills, and build up more capacity to prepare for her future career. She has recently started a new position at Agrisud International Cambodia as Marketing Officer. In her free time, she loves to travel and explore new places, to feel connected with nature.
Do You wish to Join the Collective?